Structure-catalysis relationship of BBE-like oxidoreductases involved in Cannabis sativa cannabinoid biosynthesis
While the application of Δ9-tetrohydrocannabinol as a therapeutic agent is steadily increasing, other cannabinoids like cannabidiol (CBD) and cannabichromene (CBC) are also under investigation for several therapeutical effects. The corresponding cannabinoid synthases catalyze the formation from the same central intermediate cannabigerolic acid (CBGA). The identification and characterization of said synthases is a key step to bioengineer them to selectively produce increased quantities of desired cannabinoids.
Location & approach
The facilities of TU Dortmund University are spread over two campuses, the larger Campus North and the smaller Campus South. Additionally, some areas of the university are located in the adjacent "Technologiepark".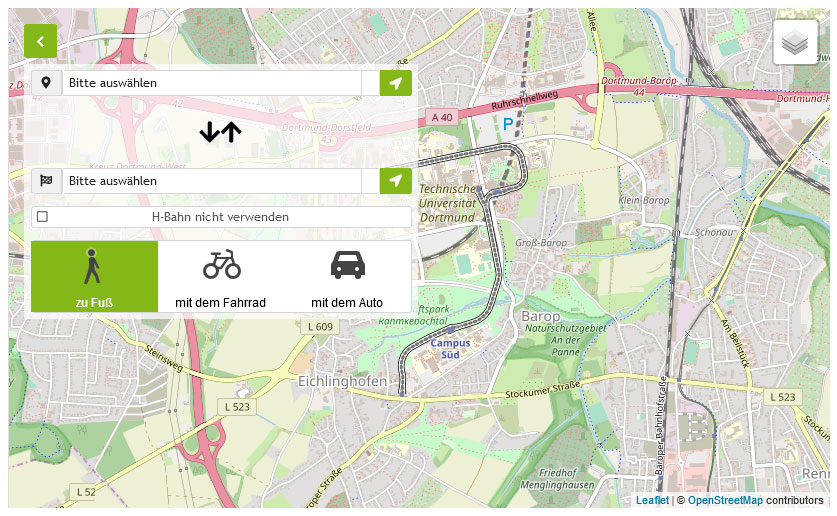 Zum Lageplan